Vivian Fawole (Editor-in-Chief)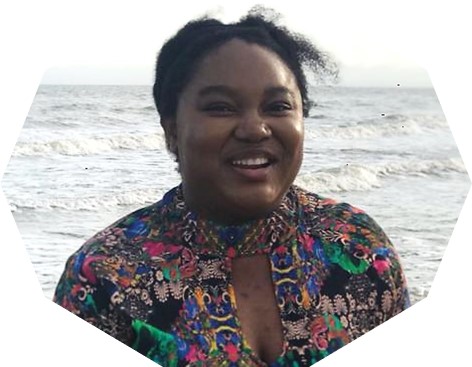 Vivian Chisom Onyekwelu Fawole is the creator and the Editor-In-Chief at bernesemtdog.com.
Vivian is a dog lover who knows a lot about many dog breeds and enjoys learning about dogs.
She has been a life-long dog lover. She has worked at dog rescues in Arkansas and California.
The Bernese Mountain dog is one of her favorite breeds of dog. 
She likes Bernese Mountain dogs because of this dog breed's gentleness, beauty, and loyalty.
Vivian is a fantastic mum to an adorable red standard poodle, Sansa Maple.
Vivian is a nurse by profession. You can find her here on Linkedin.
She cherishes caring for people as much as she does for dogs.
You can contact her at info[at]iconanalytics.com
She will like to hear from you and from your Bernese Mountain Dog or Berner Mix!
Morgan Messick (Contributing Writer)
Morgan is an expert on Bernese Mountain Dogs, and Bernese Mountain Dog mixes. She knows a lot about dog behavior, dog health, and she is a diligent researcher that knows how to explain complex dog concepts in simple terms. Morgan resides in the state of Georgia.
Laura Staloch (
Contributing Writer)
Laura is a seasoned dog researcher. She loves dogs and currently has two beautiful border collies in my home. She has been a high school teacher of psychology, history, and diversity issues in the state of Wisconsin. She has been teaching for over 21 years.